Designing or Expanding Your Food Facility
Dear TRADEIT Network Member,

We are delighted to invite you to our next TARDEIT workshop which is taking place on February 23rd 2016 in Tralee, Co. Kerry. The workshop titled 'Designing or Expanding Your Food Facility - A Practical Workshop & Tips for Traditional Food Producers' will give attendees the opportunity to participate in a hands-on planning and design event where they can scope out their current or future food production facility needs.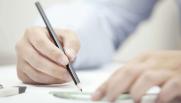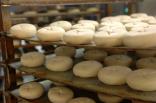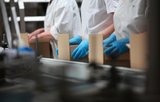 Facilitators on the day will look at the current challenges food producers encounter when designing, optimising, modifying or expanding existing food facilities. There will also be a brief outline of the regulatory requirements for food plant design and layout (including siting, zoning, physical structures, product flow, movement of personnel, and removal of waste, cleaning, pest control, and equipment).

During a working lunch session attendees will have the opportunity to review examples of existing food plant layouts and develop a food plant layout for their own facility. Additionally food producers who have been through the facility expansion process will tell their story.

Finally there will be a panel discussion involving local food production inspectors, who will give a practical view of what can go wrong when expanding a food facility and advice on good approaches to plant design.

This is an opportunity not to be missed!

Attendance at this workshop is valued at €100pp but is FREE OF CHARGE for TRADEIT Network Members. Places are limited so register NOW by email to cliodhna.dowling@staff.ittralee.ie or call 06671 44247
Event Details:
Date: Tue 23 February, 2016 from 11:45 AM to 4:45 PM
Location: L210/214 Sólás Building, Institute of Technology, Tralee, Dromthacker, Tralee V92 HD4V, Ireland
Add to Calendar
Funded by
the European Union

This project has received funding from the European Union's Seventh Framework Programme for research, technological development and demonstration GA 613667
Copyright © 2016 TRADEIT.