Meat Technology and Business Brokerage Event:Opportunity for Artisan Meat Producers
TRADEIT in collaboration with Food Cluster +I is hosting a Meat Technology and Business Brokerage Event at which state of the art in Meat Processing (best practice and technologies) will be presented.

The European Commission will fund the travel costs of a number of qualifying Irish Traditional, Craft and Artisan meat producers.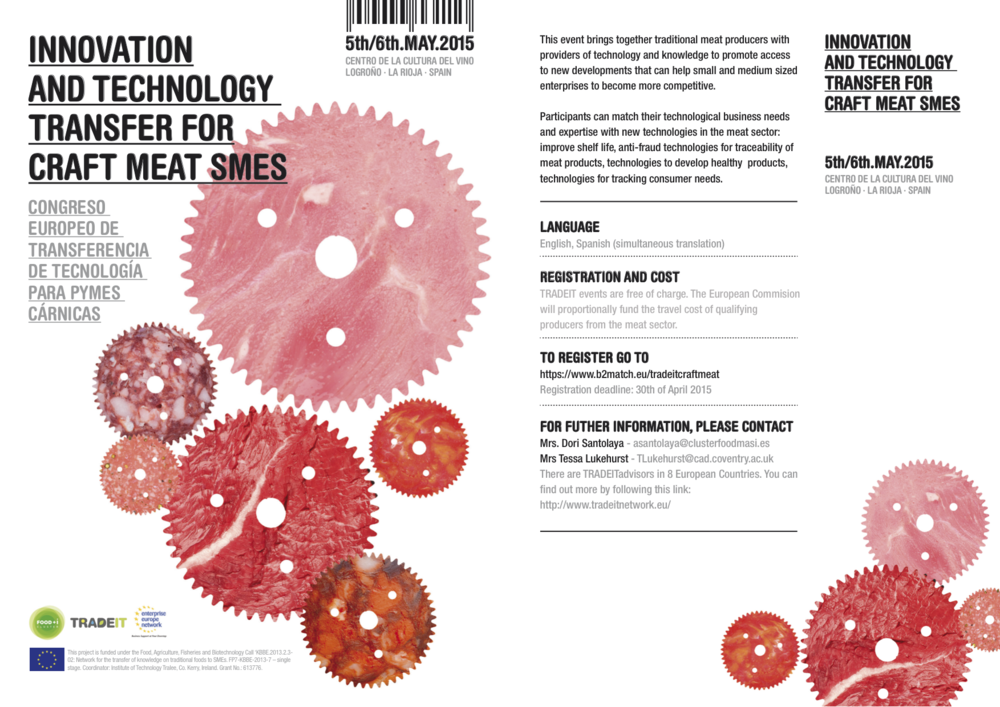 If you wish to explore further please register your interest below and a TRADEIT team member will be in touch.

Alternatively you can contact the TRADEIT Network (info@tradeitnetwork.eu)
Event Details:
Date: From Tue 5 May, 2015 9:00 AM to Wed 6 May, 2015 2:00 PM
Location: Logrono, La Rioja, Spain
Add to Calendar
Funded by
the European Union

This project has received funding from the European Union's Seventh Framework Programme for research, technological development and demonstration GA 613667
Copyright © 2015 TRADEIT.