Packaging Solutions for SME Food Producers - opportunities for Irish Companies
Dear TRADEIT Network,

We are in collaboration with EEN Europe delighted to invite you to our next event which is running alongside the HISPACK and Bta. Food Technology Trade Fairs in Barcelona (Spain) on 23th April 2015.

This event will bring together SMEs from the traditional food sector (Dairy, Meat and Bakery) and technology providers to explore new developments in packaging technologies and soultions for small and medium-sized food businesses.

This event is free of charge, travel costs of a number of selected companise will be part funded.

Brokerage participants will have FREE ACCESS to the HISPACK and Bta. Barcelona Food Technologies.


If you have any questions please contact TRADEIT Network (info@tradeitnetwork.eu)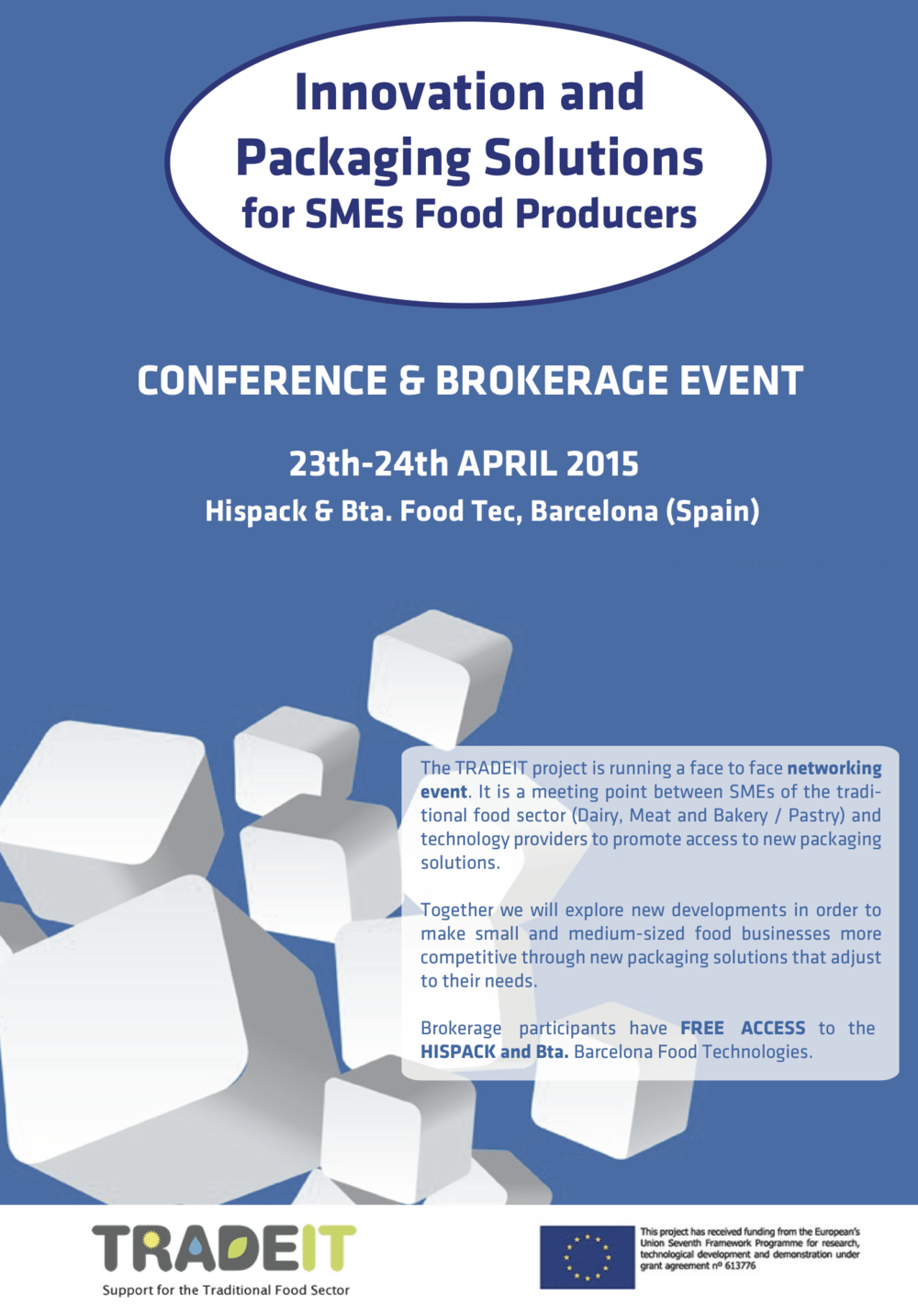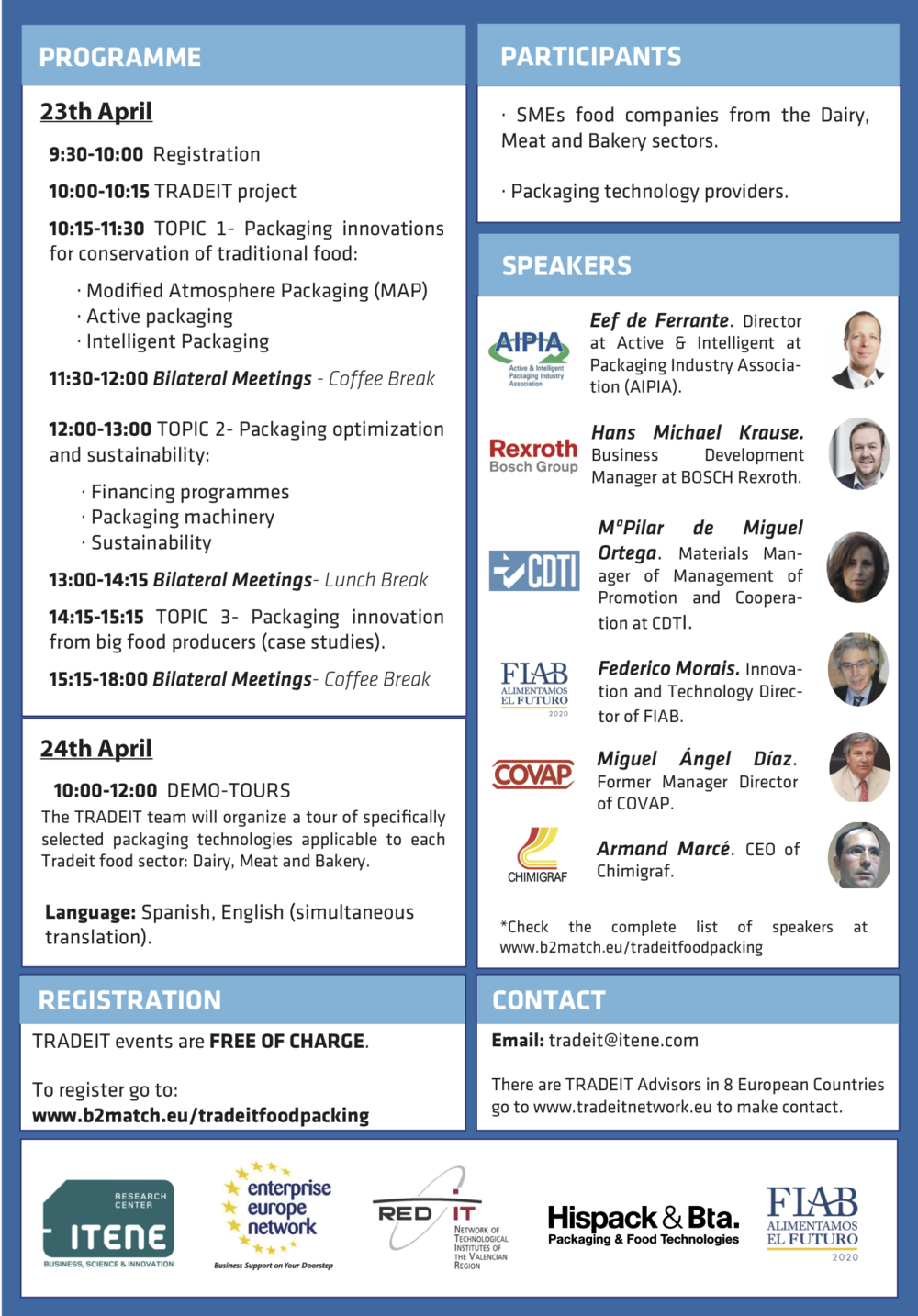 Event Details:
Date: Thu 23 April, 2015 at 10:00 PM
Location: Gran Via Exhibition Centre, Avinguda de Joan Carles I, Barcelona, Spain
Add to Calendar
Funded by
the European Union

This project has received funding from the European Union's Seventh Framework Programme for research, technological development and demonstration GA 613667
Copyright © 2015 TRADEIT.