Craft Bakery Conference: Technologies, Ingredients, Baking & Networking call for Irish Participants.
At the TRADEIT project EU funding provides a rare opportunity to offer smaller craft bakers support to find new technologies, ingredients, innovation and business opportunities.

Our Craft Bakery Event on 6th & 7th November in Potsdam, Germany will bring together some of the leaders in European Craft and Traditional Baking to explore technologies, ingredients, trends and future opportunities for the sector. The event will facilitate one to one and group meetings with potential partners from companies and research centres from across Europe.

Day two of the event offers a choice of activities, either a baking workshop with other European Craft bakers in the venue's demonstration bakery or a site visit to local craft bakeries.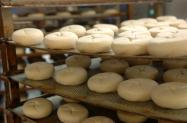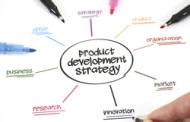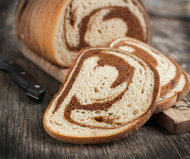 There is no charge to attend so for a small investment of time we can help you to find the partners you need to grow your business.


Event Programme
The Changing Image of the Baker
Regional Supply Chain
Using local ingredients to create distinctive products
Building relationships with local suppliers
Slow Milling Bakery Ingredients
Modern Product Development
Development of healthier bread products and new ways for cooperation between craft bakers
New Opportunities for Rye
Using distinctive breads as a business differentiator
Opportunities and limits of product variety in a small bakery
Protein Fortification in Baking Goods
Food Safety - Meeting the growing demands
Gluten Free Production and/or products in smaller bakeries
Allergen Management
Food Safety in smaller artisan food companies - Financing of Quality
Please foward this inviation to those in your network who would benefit from this opportunity!

If you have any questions please contact Helena McMahon (helena.mcmahon@staff.ittralee.ie)
Craft Bakery Event:
Brokerage: From Thu 6 November, 2014 9:00 AM to Fri 7 November, 2014 3:00 PM
Germany: ILU e.V., D-14558 Nuthetal, Arthur-Scheunert-Allee 40/41, Potsdam, Germany
Add to Calendar
Funded by
the European Union

This project has received funding from the European Union's Seventh Framework Programme for research, technological development and demonstration
Copyright © 2014 TRADEIT.