| | |
| --- | --- |
| Bioeconomy: Creating Value for Farmers & Foresters | 18 November 2016 | www.tradeitnetwork.eu |
Dear Colleagues,

you are cordially invited to participate in the AgriForValor launch which will take place in the Citywest Hotel, Saggart, Dublin on November 23rd 2016.


AgriForValor is a H2020 funded project, bringing new technologies and innovation that can add value to biomass from agriculture and forestry.


This event will introduce you to the future of the bioeconomy in Ireland. Industry leaders from across Europe will present on the day; outlining how technology can provide additional revenue streams for biomass such as grass and by-products from forestry processing and farming.


This event will not only address bioenergy but will also explore higher value products and outputs such as bioplastics, biochemicals, food and feed.


Secure your place by going to www.agriforvalor.eventbrite.ie or for more information contact, James Gaffey.


E: james.gaffey@staff.ittralee.ie T: 0667144253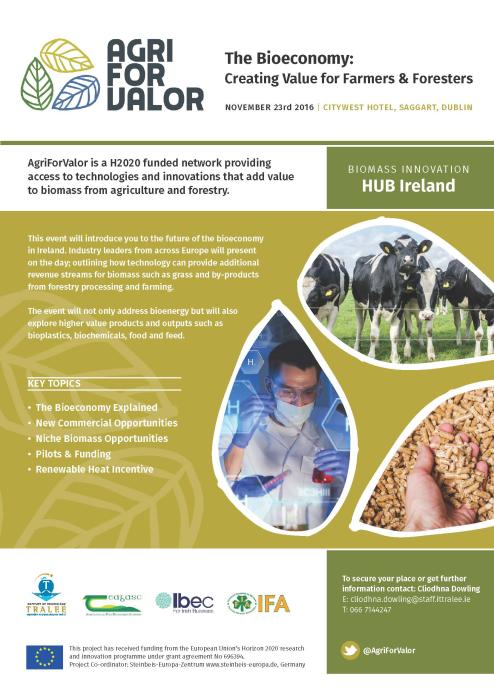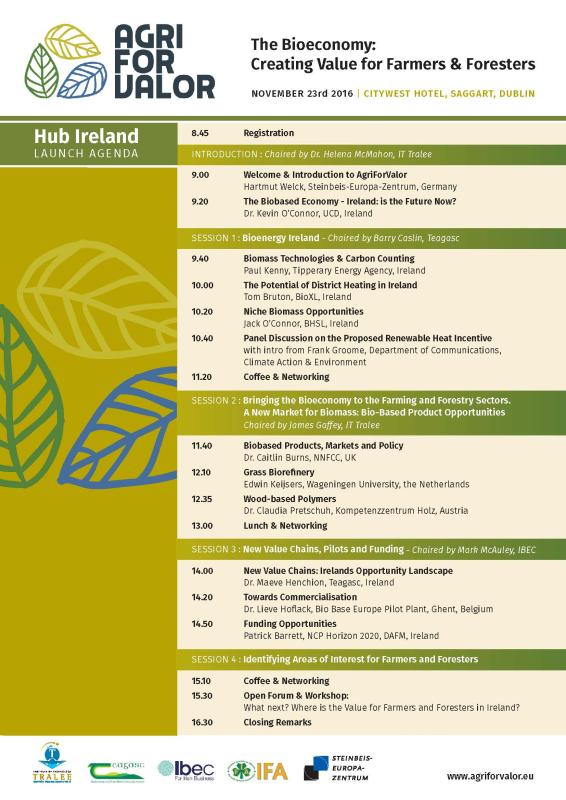 Funded by
the European Union